Sirona Inlab MCXL pmma disk dental resin block IPS Cerec Emax cad cam dental PMMA pucks for temporary crown
不能存图片
Sirona Inlab MCXL pmma disk dental resin block IPS Cerec Emax cad cam dental PMMA pucks for temporary crown


Technical parameters:
1. Color: Full 16 color A1 A2 A3 A3.5 B1 B2 B3 B4 C1 C2 C3 C4 D2 D3 D4
4. Hardness: 75-85 Shao
5. Melting point: 240-270 degree
6. Density: 1.19
7. Toughness: Good
8. machinability: Excellent
9. Ash: 0.032%
10. Shrinkage: 0.5%

Description:
Material: Polymethyl Methacrylate
Using place: Dental laboratory
Application: For denture prosthesis, for making temporary crown in clinical restorative; it can be used as carving disc instead of dental wax.

Features:
High color stability
Indicated for manufacturing temporary crowns and bridges
Mills efficiently and polishes easily
High flexural strength > 80 MPa
Natural fluorescence and biocompatible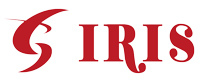 Your cart is currently empty.