Cerec emax lithium disilicate glass ceramic blocks for Sirona CAD CAM millling system
不能存图片
Cerec emax lithium disilicate glass ceramic blocks for Sirona CAD CAM millling syste
[ Introduction ]
The main component of our Glass Ceramic is lithium disilicate produced in a special process. The blocks are fast to mill and the simple crystallization process makes it to a supreme esthetic ceramic material for chair side applications such as Inlays, Onlays and Crowns.
[Product Name]
lithium disilicate
;
glass ceramic
;
cerec emax
;
lithium disilicate glass ceramic
[Usage
]

[
C
erec emax
Advantage ]
1) High translucency up to 48% matching the esthetics of natural teeth.
2) 16 Vita Shades and 1 Bleach Shade guarantee the best shade match.
3) Thanks the simple and fast process, patients can experience a same day restoration without the need of a second appointment.



[

Cerec emax Colors
]
A1, A2, A3, A3.5, A4
B1, B2, B3, B4
C1, C2, C3, C4
D2, D3, D4
BL1, BL2, BL3, BL4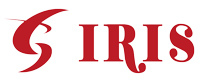 Your cart is currently empty.