Multilayer pmma pucks for Sirona Inlab Cerec Emax cad cam dental resin blocks pmma in dentistry
不能存图片
Multilayer pmma pucks for Sirona Inlab Cerec Emax cad cam dental resin blocks pmma in dentistry




[ Introduction ]


The PMMA Multilayer blocks are the ideal material for chairside produced temporary restorations. A natural appearance will be achieved with ease because of the color gradient through out the block. Easy to polish to a high gloss, temporary crown and bridges are produced in minutes.




[ Advantage ]


Up to 48% translucency for esthetic and natural restorations.


Easy finish only through polishing after milling.


Excellent machinability for fast restorations - saves time for patients and dentists.




[ Colors]


Vita 16 colors.




[ Sizes ]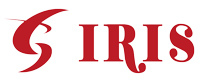 Your cart is currently empty.