Small electric ceramic oven dental lab pottery oven porcelain furnace for porcelain teeth
不能存图片
Small ceramic oven dental lab pottery oven porcelain furnace for porcelain teeth


THE FUNCTIONS OF PHOENIX-III PORCELAIN FURNACE
High quality of the function of temperature adjustment automatically,ensure the actually temperature error within +/-1.
Easy to operate,compact size,the smallest size in the world at present.
Precision stepper motor drive, the smooth and jitter-free functioning, noise-free,Speed programmable.
Spiral quartz chamber of furnace
Temperature adjustment automatically before every firing procedure.
True color touch screen, the operation is simple and convenient.
USB port can easily connect to the computer service program.
Built in 99 program.
Optical status display.
OPERATION:
The velocity of temperature increasing: 200°C/min max (392°F /minute)
The max temperature: 1200°C max (2283°F)
The time which can be kept at the max temperature: 2 H
Vacuum level: 1-101%
ELECTRIC POWER:
Operation range: 100-120V 50/60HZ 230V 50/60HZ
Electric current: 14.5ampere@110V 7.0ampere@230V
Power: max 1500w
TYPICAL SPECIFICATION:
WXDXH: width 27cm Depth 36cm Height 53cm
Usable measure (firing chamber): 9cm(3.5")
Net weight: 20Kg
Weight include the package: 35Kg
2.3 AMBIENT CONDITIONS
Indoor use
Ambient temperature: 2°C to 40°C
Relative humidity 80% at 31°C
Maximum altitude: 1500 m (Special Model:3500m)
Rated voltage fluctuations must not exceed plus/minus 10% of the rated Voltage
2.4 DEVICE IN BOX COMPLETE WITH:
1 furnace
1 firing pan
1 connection cable for the mains power supply
1 vacuum pump
1 Repair kit package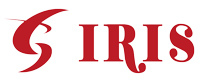 Your cart is currently empty.